The Collage of Science Students won the Cup of the President of the University after winning five goals to two, against the Collage of Political Science team in the final game which took place at the university's stadium. Attending the match, Head of the Chemistry Department,.Dr.Nisreen Jabr Rahim, who represented the Dean of Collage of Science along with the President of the Department of Media and Public Relations Dr. Mohammed Akram Al Jafar who honored medals to all the members of the winning team.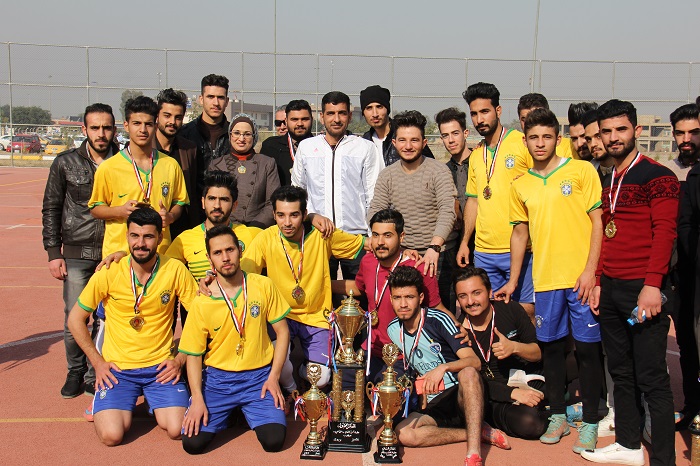 The match was led by a jury crew which consists of international referee Ali Sabbah and referee MortezaMoayad. The match was attended by a large number of tutors and students from the collage of science and from the university, which had the effect that reflected the performance of the players.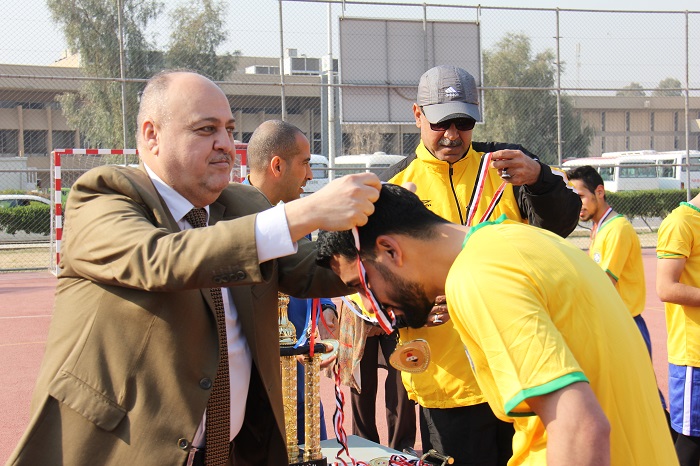 The training was supervised by Assistant Trainer Ziad Al-Rawi and Coach Ahmed Rahim. The finishing of the game ended on the activities of the first semester led by the Collage of Science holding a large difference of points compared to other collages by achieving the first place in three events and the second place effectively and the third place another of the five events included in the first semester curriculum.