The Collage of Science in Al-Nahrain University is very keen for the active participation in scientific and research conferences in the activities of the second international exhibition of inventions ISIF 17, held in Istanbul Turkey, where 26 countries and more than 600 researcher and inventors participated in precise mentioning Professor Dr. Ahmed k. Ahmed who is a tutor in the Physics Department / Collage of Science along with Dr.Kemal H. Latif, Dr.Besma H. Hamed and Ahmed K. Kadhem who participated in the research named :
Design and Construction of Current Shunt Resistor for high current Pulses
Who gave the opportunity to gain the silver medal for the research named above. He was also registered with the members of the Iraqi delegation, which consists of 21 participants for more than 30 patents.The exhibition was opened by the presence of the official Turkish, European and Asian under the sponsorships of the Minister of Science and Industry after the evaluation of patents and ideas shared by European nationalities specialized committee.The participants were divided into several classes like: best national participation (Turkish), the best international participation and the best participants from the IFI organization.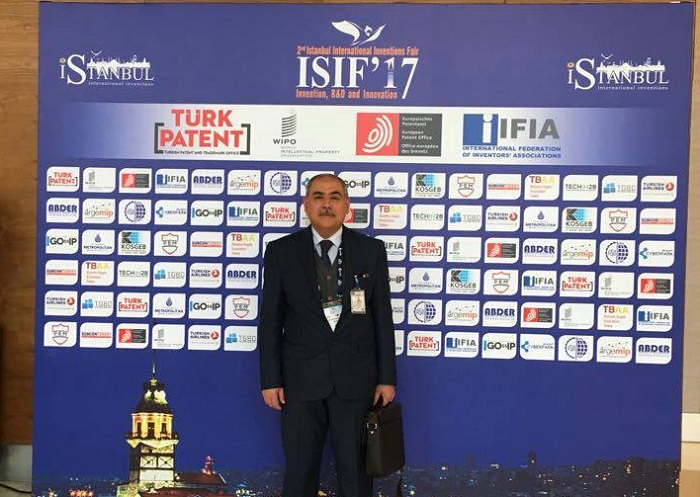 During the closing ceremony, the awards were awarded to the winning entries. Iraq received 14 bronze medals, 7 silver medals and one gold medal. Iraq received the best international participation award and the IFI prize.