The workshop held by the Chemistry Department associated with Quality assurance division, sponsored by the president of Al-Nahrain University Dr. Nabeel. K. Abdul-Sahib under the title
"The skills that should be available to the graduate student in accordance with international specifications QS University Rankings"
The Workshop aims to educate students in fourth grade as they are at the gates of graduating all the basic concepts that qualify them for a practical life with all the success.
The most important concepts are:
· Career intelligence
· Initiative and motivation
· Mental teamwork
· Communication capabilities
· Open minded
Prof. Dr Mehdi S. Shehab explained the subject of motivation for achievement and success as it's the main engine of growth and development for essential humanitarian aspects that help to improve communities.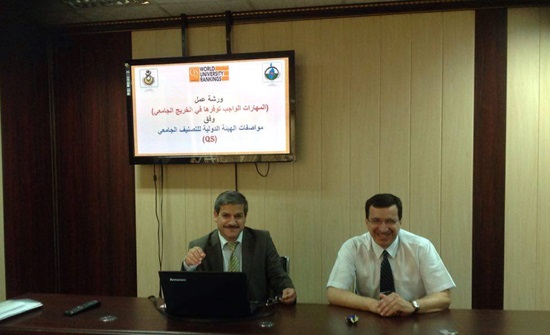 The workshop also contained another lecture spoken by Assistant Professor WidadHamadShabanthat refers to team building and the difference between group and team formation,adding to that group vulnerabilities and disadvantages of teamwork as a series of short films to promote debate and blast ideas to those who participated actively in the dialogue where questions of students have expressed their satisfaction and benefit from the information presented at the workshop reached the following recommendations:
1- Adoption all the purpose concepts of educating students whenever there is an opportunity through lectures, seminars, and workshops.
2- Encourage students to develop their own abilities that qualify them to work in various areas of life.
3- Educating students not to rely on Government posts for difficulty at the moment and need to develop ideas and initiatives to create employment opportunities through capacity development and simulation of market needs and inspiring lessons of teamwork and positive thinking to work within the current environment, taking Consideration of local and global experiences and how to overcome the crisis.
4- Raising the self-esteem of students although the hard situation of frustration in the country, in spite the despair experienced by students and encourage them to be educated actors, reliable tools to overcome the crisis and improve each country depending on location and possibilities.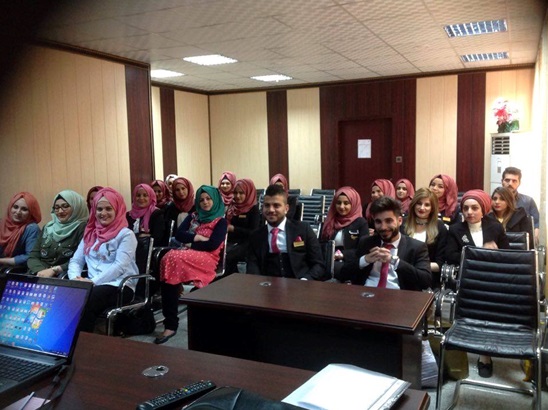 The workshop was attended by students of the fourth stage in the Chemistry Department.